About Smilsafe
smilsafe
Smilsafe was established in January 1999. We are a Melbourne based company with associates in most states.
We provide consulting services in Occupational Health and Safety (OH&S) and Risk Management to a wide range of industries across Australia.
Our consultants have in excess of 50 years experience in OH&S. We provide a variety of services which are specifically tailored to suit our client's needs.
Our objective is to work closely with our clients to develop manageable and sustainable OH&S outcomes
Jeff Smillie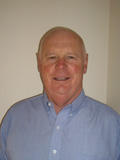 Jeff's professional experience includes a total of over 10 years in the light manufacturing industry - product design, research, quality control and production; a further 2 years with the Commonwealth Government in Engineering Safety - standards development, and a further 6 years with the SECV becoming involved in design and implementation of Accident Prevention programmes. He joined the insurance broking industry in 1984 and spent 14 years in the risk management consulting area.
Jeff's particular expertise includes all aspects of Occupational Health and Safety including Program Appraisals and Audits, the development of Management Systems, as well as specific projects, training, motor vehicle fleet safety management and liability exercises covering both Public and Product liability. Services have been provided to both public and private industry including mining, forestry, building and construction, paper, service, food, retail, manufacturing and oil. Jeff has also been involved in a wide range of Federal, State and Local Government authorities.
Jeff provides valuable, practical consulting services to a variety of clients. His client base includes - specialised steel products, warehousing operations, timber manufacture, plant hire/sales, trades and service industries, retail, restaurant & catering, aged care, food manufacture, cleaning industry, construction and Media Operations.
Qualifications
Diploma of Mechanical Engineering (Dip. Mech. Eng.)
Graduate Diploma of Occupational Hazard Management (Grad. Dip. O.H.M.)
Certificate of Risk Management (Cert. R.M.)
Certificate IV Assessment and Workplace Training Memberships
Chartered Professional Member Safety Institute Australia (CPMSIA)
Bevan Smillie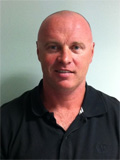 Bevan's professional experience includes a total of 8 years in Occupational Health and Safety with both the Department of Human Services and WorkSafe Victoria. In 1996 he commenced employment as a Risk Management Co-ordinator with the Department of Human Services and was involved in the development and implementation of a Risk Management Program which subsequently lead to Safety MAP Initial Level Accreditation.
In 1997 he joined WorkSafe Victoria as a Field Officer (Inspector) and was promoted to Principal Field Officer in 2000 within the Manufacturing & Agricultural Industry Program.
Bevan joined smilsafe in June 2002 and has been providing valuable, practical consulting services to a variety of clients Australia wide. His client base includes dairy, steel, timber and plastic manufacturing, transport, warehousing and storage, plant designers and manufacturers, agricultural, educational establishments, plant hire operators, labour hire; trade and service industries; automotive manufacturing; food manufacturing; retail and media operations to name but a few.
Qualifications
Bachelor of Applied Science (Safety)
Associate Diploma Occupational Health and Safety
Certificate IV Assessment and Workplace Training
Membership
Chartered Professional Member Safety Institute Australia (CPMSIA)